Make A Difference
---
DONATE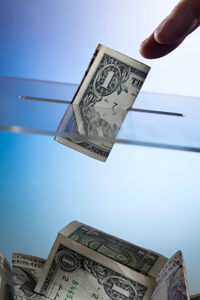 The Northern Plains Eye Foundation is sustained through donations from generous donors, eye care professionals, businesses and community organizations. Your donation will help ensure sustainable resources are available to continue the community service outreach of the Northern Plains Eye Foundation. We are grateful for support at all levels as well as in-kind contributions. Every gift, large or small, makes a positive difference.

To make an online contribution, click here. If you wish to mail a contribution, please make your check payable to Northern Plains Eye Foundation, 402 Saint Joseph Street, Suite 1, Rapid City, SD 57701.
You may also wish to consider a planned (estate) gift, naming the Northern Plains Eye Foundation as a full or partial beneficiary in your will, life insurance policy or an IRA or qualified retirement plan in order to create a permanent legacy of support for Northern Plains Eye Foundation in a lasting and meaningful way. Please note, before making any decision, consult with an attorney and/or financial advisor.
Northern Plains Eye Foundation is an IRS-designated 501(c)(3) public charity. Your charitable donation is a tax-deductible contribution as provided by law.
---
SPONSOR
CASINO ROYALE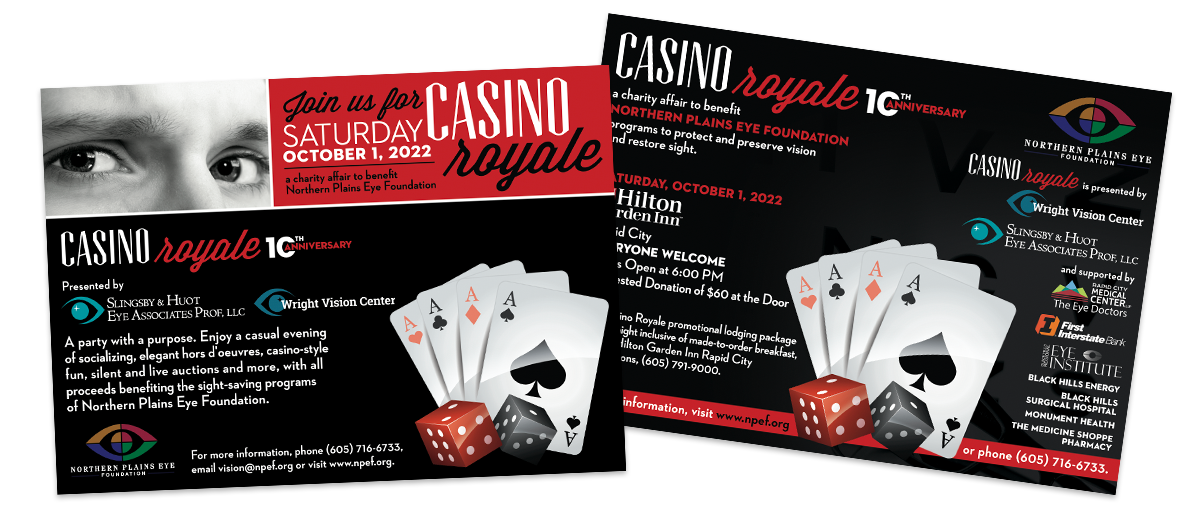 In the fall of 2013, Northern Plains Eye Foundation introduced Casino Royale, a Charity Affair, to benefit the Foundation's programming efforts to protect and preserve vision, restore sight, and develop research to support and promote eye health.
Since the 2013 inaugural event, Casino Royale Charity Affair has raised over $250,000 in net proceeds to sustain thousands of free vision screenings annually for pre-school and elementary age children, sight-saving surgeries that help individuals in need regain their vision, and most importantly, independence, mobility and quality of life, scholarships for future eye care professionals and training for the construction industry on how to protect against injuries resulting in temporary or permanent vision loss in the workplace.
Equally important, Casino Royale offers a wonderful opportunity to showcase our Foundation and event sponsors to old friends and associates, as well as introduce ourselves to new acquaintances, and share the story of our important and worthwhile work throughout our community.
Every event sponsor, promotional partner, auction donor, and guest contributes to the success of Casino Royale. Join us in presenting our "Party with a Purpose." Call (605) 716-6733 to visit with our executive director about available sponsorship opportunities.
VOLUNTEER
If you are interested in volunteer opportunities with Northern Plains Eye Foundation, please contact our executive director at (605) 716-6733. You can help by giving generously of your time, talents and resources by serving on our Board of Directors, various committees and subcommittees, or periodically throughout the year in preparing mailings, collating materials, updating data bases, etc.
---